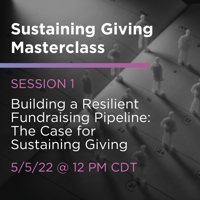 On-demand webinar

Philanthropy is transforming before our eyes. While some things may be stabilizing post-pandemic, the last two years have accelerated consumer trends that have in turn cranked up the heat on shifts within charitable giving. An area of particular note? Sustaining giving.
Tune in for our next "Masterclass" virtual learning series. Over the next several weeks we'll be exploring:
Why sustaining giving is key to building a resilient donor pipeline
How new technology can easily identify & engage recurring givers
Examples of successful sustaining giving programs
The future of sustaining giving and how to prepare now
If you want to build the case for a sustaining giving program or have one that needs a boost, this series is for you!
Complete the form to access Session 1: Building a Resilient Fundraising Pipeline: The Case for Sustaining Giving today.
Speakers


Kim Richardson
Pursuant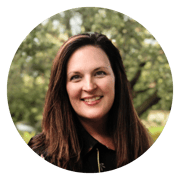 Rebecca Gregory Segovia
GivingDNA