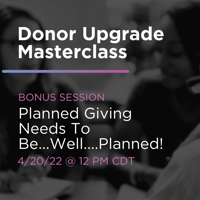 On-demand webinar

Join one of the most successful planned giving programs in the country, the Braille Institute, along with FreeWill, who provides planned and major giving tools as we talk about what works, what doesn't, and how planned giving programs are changing.
Special guests, Kirsten Jasna, Senior Director of Development from the Braille Institute of America and
Nicole Walton, Director of Partner Success from FreeWill
will join us to discuss how planned giving programs are evolving.
Together, we'll explore:
Demystifying and defining planned giving. It's more than just annuities and bequests!
Leveraging data to identify planned giving prospects that might not otherwise be on your radar
How The Braille Institute and FreeWill have partnered over the years to create a sustainable and thriving planned giving program
Sign up to save your seat today.
Complete the form to access the on-demand bonus session of the Donor Upgrade Masterclass: Planned Giving Needs To Be...Well...Planned.
Speakers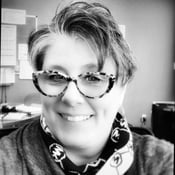 Kristen Jasna
Brialle Institute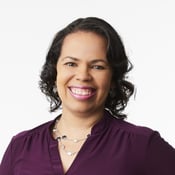 Nicole Walton
FreeWill