Base Starts at $6,000
| | |
| --- | --- |
| | Up to 20k contacts |
| | Constituent dashboard |
| | Giving & data dashboard |
| | Actionable opportunity segments |
| | 100 Dossiers add-on starting at $100 |
| | Onboarding from our Success team |
| | Monthly training & User community |
Talk to Sales
Standard Starts at $10,000
| | |
| --- | --- |
| | 20k - 100k contacts |
| | Constituent dashboard |
| | Giving & data dashboard |
| | Actionable opportunity segments |
| | Prospect Identification |
| | 600 Dossiers |
| | Portfolio Management |
| | Mid/Major Dashboard |
| | Onboarding from our Success team |
| | Monthly training & User community |
Talk to Sales
Professional Starts at $15,000
| | |
| --- | --- |
| | 100K - 500k contacts |
| | Constituent dashboard |
| | Giving & data dashboard |
| | Actionable opportunity segments |
| | Segmentation tool |
| | Prospect Identification |
| | 900 Dossiers |
| | Portfolio Management |
| | Mid/Major Dashboard |
| | Dedicated Fundraising Coach |
| | Monthly training & User community |
Talk to Sales
For Large Nonprofits
GivingDNA Enterprise was purpose built to help busy fundraisers deliver on their mission. We use augmented intelligence derived from decades of expertise in serving the nonprofit industry.
Our team of business analysts and fundraising coaches stand by to help you go beyond the expected and achieve your wildly important goals.
This blend of technology + personalized strategy includes:
| | |
| --- | --- |
| | Custom solutions for solving a variety of needs |
| | Complex Data Ingestion from Multiple Sources |
| | Data augmentation and blending |
| | Customized Predictive Models |
| | |
| --- | --- |
| | Direct Response Campaign Reporting |
| | Data Appends |
| | Dedicated Business analyst |
| | Fundraising Coach |
For our clients with 500k records, our pricing starts at $20,000.
Talk to Sales
Happy Nonprofits
Don't take our word for it — these results from our clients speak for themselves (our clients chime in too).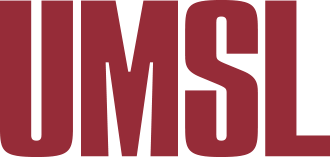 We've found new upgrade candidates, high net-worth individuals, and information that helps us know more about the huge influx of new donors we received in the last few months.
Second Harvest Middle Tennessee


With minimal cultivation (only two emails and one phone call), we received two $100,000 gifts from donors who had previously given $500–$2,500 on an annual basis.

Our quarterly business findings showed a 32% growth in revenue per donor, and 62% growth in overall revenue.
Community Health Network Foundation

We play well with others.
Already have a CRM, Gift Processing or Fundraising platform? Awesome. We make it super easy to integrate with the technologies you already have.
Don't see your CRM here? No worries. We easily integrate with most CRMs in addition to custom data integrations as needed.
We're here to help, let's talk.
Learn how Pursuant's GivingDNA platform can help you deliver hyper-personalization to your organization.