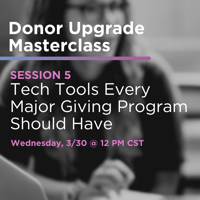 On-Demand Webinar

In the final installment of the Donor Upgrade Masterclass, we'll put our learnings from the first four sessions into practice. From mining data for ideal upgrade prospects to creating hyper-targeted segments and tracking gift officer progress, this session will cover your bases when it comes to tools that can supercharge your efforts.
Together, we'll explore:
Finding the right technology for YOUR program
Identifying your must-haves versus nice-to-haves
How technology can manage & optimize your donor upgrade strategy
Sign up to save your seat today.
Complete the form to access the final Donor Upgrade Masterclass: Tech Tools Every Major Giving Program Should Have.
Speaker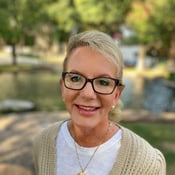 Dawn Galasso
GivingDNA