Dynamic and Ongoing Data
Fresh Data = Never Missing Opportunities
Unlike traditional third-party data, GivingDNA refreshes your file monthly.
Book a Demo
GivingDNA's dynamic data provides insights into who is giving, who isn't giving, and why they give. This information empowers fundraisers to identify opportunities as they arise.
People are not static. Your data shouldn't be, either.
Uncover Opportunities in Real-Time
Automated alerts prompt swift action.
GivingDNA reveals changes in your donor file and surfaces them for you in easy-to-export segments.
GivingDNA delivers:
Donors who are most likely to give monthly
Planned giving prospects
Donors who are most likely to give more (upgrade their giving)
Get a Demo
Re-engage Donors BEFORE They Lapse
Drive strong retention by being proactive.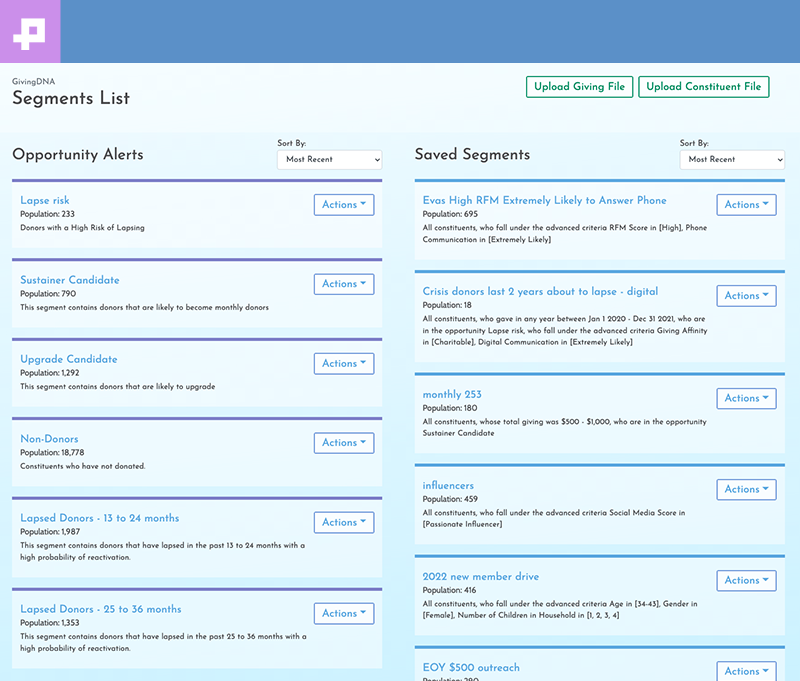 Giving is a habit. GivingDNA tracks your donors' giving habits and alerts you when those habits change.
Fundraisers are able to:
Identify donors at risk of lapsing on a monthly basis
Easily export reports on retention to share with your team
Reveal your donors' interests and build loyalty
Get a Demo
Never Send an Irrelevant Message
Refreshed data uncovers evolving donor interests.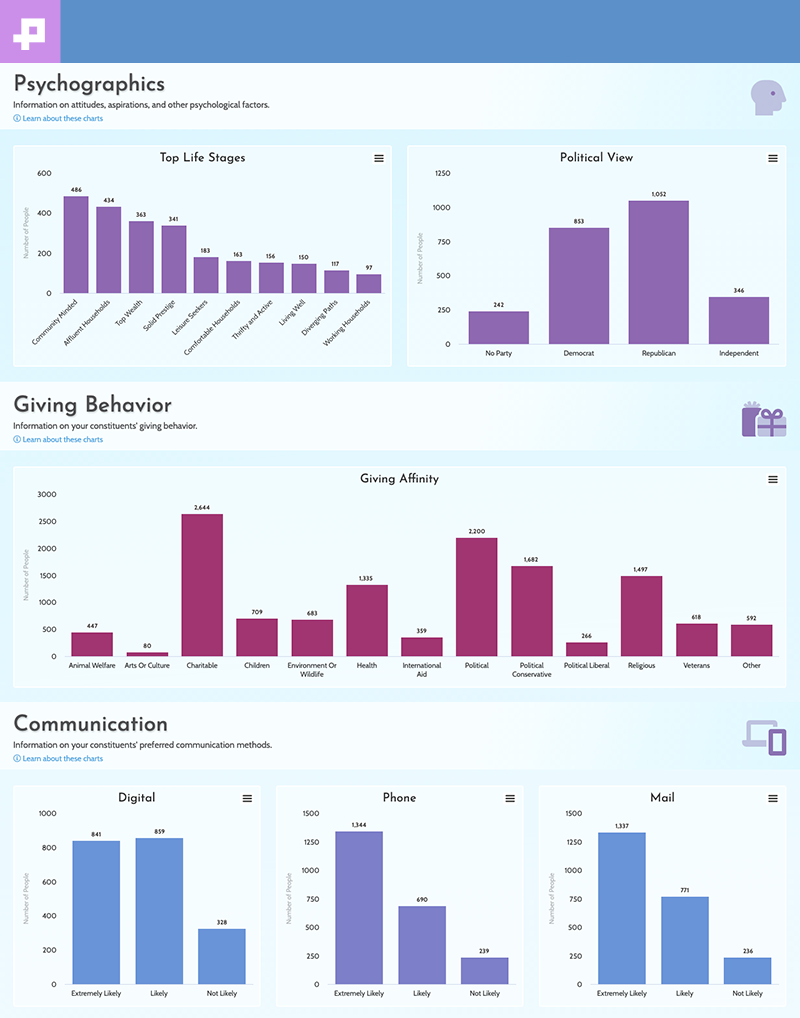 GivingDNA uploads new data monthly, making it easy to send relevant, timely, and engaging messages.
GivingDNA allows fundraisers and nonprofit marketers to:
Group donors into segments based on their interests, passions, and deeply-held values
Customize communications based on those interests
Communicate within donors' preferred channels
Get a Demo
"GivingDNA provides a great way to look at our data, without having to get bogged down in our CRM."
- Libby Pedigo, Director of Development