Moves Management Features
Move Constituents into Deeper Levels of Loyalty.
Tools for proactively identifying donors who are prime candidates to take the next step of engagement with your organization.
Book a Demo
Your annual donors are your future sustainers and upgrades. But rarely do fundraisers see insights into why these donors give to you, when their behavior with you is changing, or how you might better communicate with them.
What if you could instantly identify your best upgrades and monthly givers as they exhibit new behaviors?
Make Retention Easy to Improve
Plug the holes in your "leaky bucket."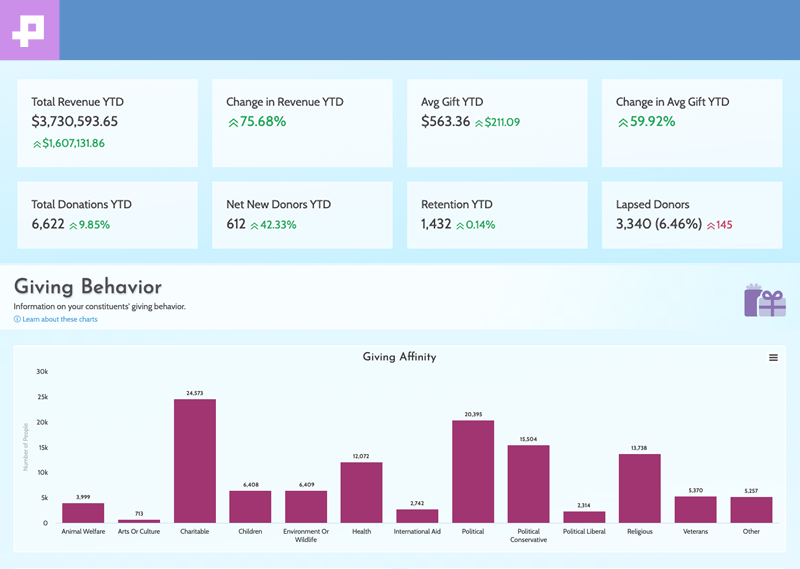 It costs less to retain a loyal donor than to acquire a new one.
GivingDNA helps fundraisers:
Easily identify donors at risk of lapsing on a monthly basis
Know the communication channels in which donors are most likely to respond
Uncover a donor's reason for giving and prioritize messages that support it
See it in Action
Grow Your Monthly Givers
Instantly see your sustaining giving candidates.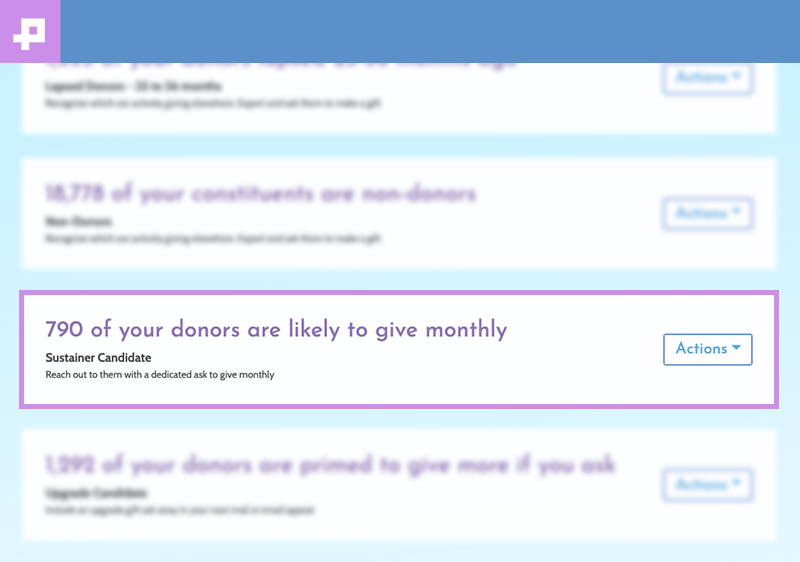 Monthly giving is a powerful tool in your fundraising arsenal. GivingDNA makes building a monthly giving program easy.
GivingDNA provides:
An auto-generated monthly giving candidates segment
Ongoing and dynamic data refreshes
Ability to compare your average monthly donor to your average overall donor
See it in Action
Discover Donors Who Will Give More
GivingDNA finds upgrade opportunities for you.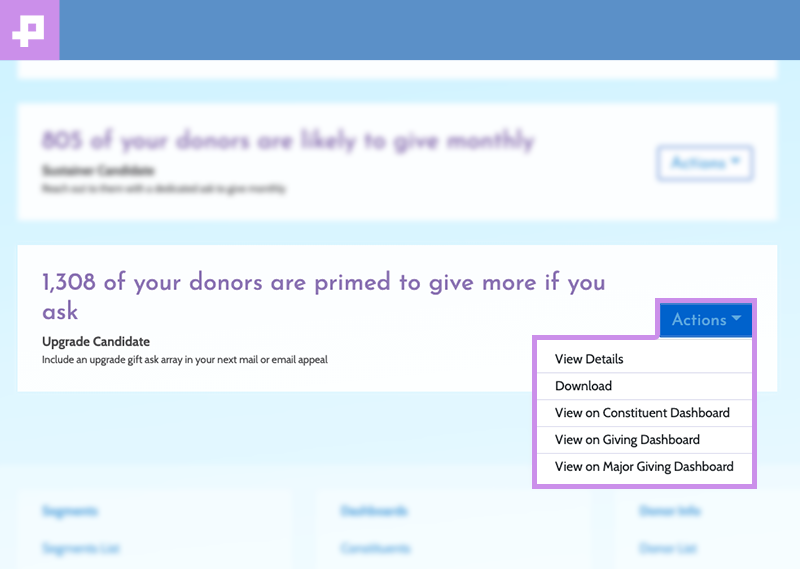 Loyal donors will often give more if asked.
GivingDNA empowers fundraisers by:
Identifying donors who are likely to upgrade their giving

Grouping those donors into an easy-to-export segment
Once exported all you have to do is add a percentage increase for all donors on the file (5%, 10%, etc.). Mail merge your file and ask away!
See it in Action
Reveal Planned Givers
Futureproof your fundraising.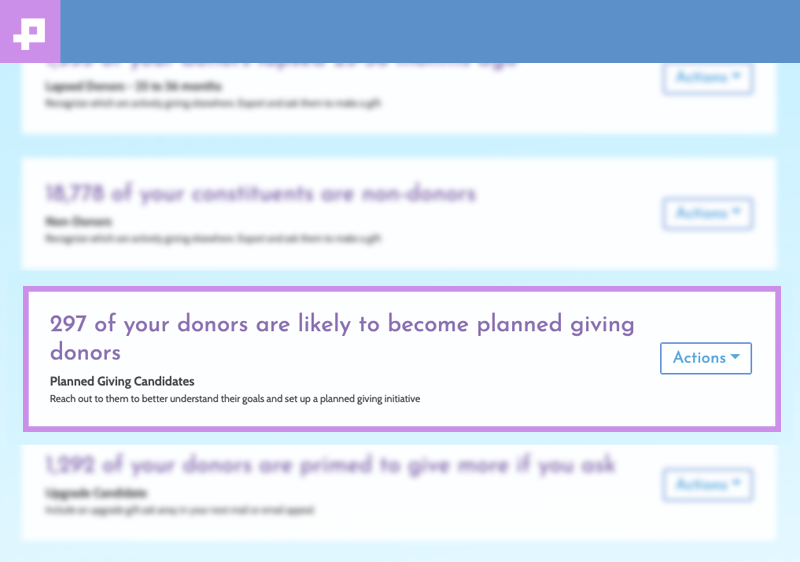 Identifying your best planned givers is part art, part science.
GivingDNA empowers fundraisers to:
Identify donors already giving to you frequently and recently

Sort planned givers by age, life stage, and more demographic attributes for more relevant communication
Prioritize planned givers by how they prefer to communicate, allowing you to reach them more quickly
See it in Action
"Save your time and sanity! My department and organization is aware of who our top donors are, which donors are about to lapse and which donors need to be upgraded. Using GivingDNA has decreased our lapsed rates and has saved us so much time. I use the data from Giving DNA to also start planning year-end campaigns."
- Murna Gado, Director of Membership