Personalization Features
Deliver Relevant Donor Experiences at Scale
No one wants an impersonal or irrelevant experience. Your donors are no exception.
Book a Demo
Every day, companies like Amazon and Netflix deliver custom experiences to your donors. Your supporters expect that same personalization from their nonprofits. Are you delighting... or disappointing them?
We created GivingDNA to surprise and delight your donors.
Make Your Donors Feel Heard
See who supports causes like yours.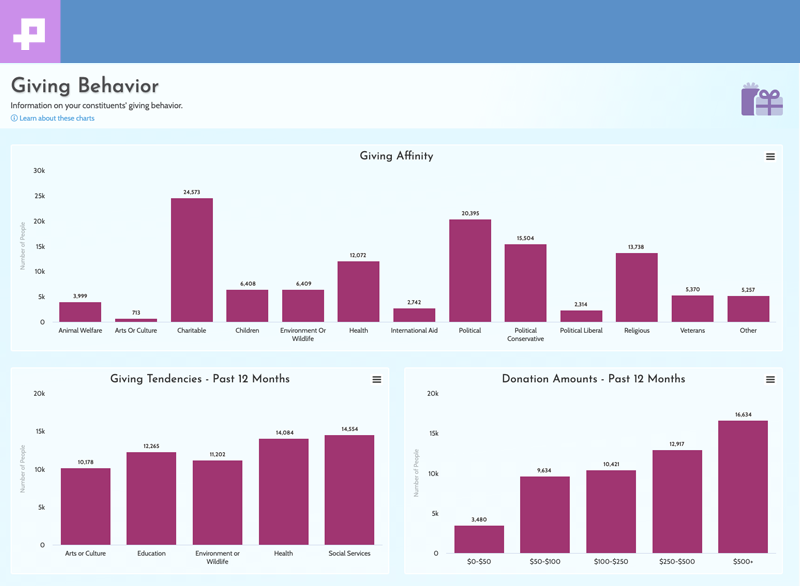 Donors give to you for personal reasons.
GivingDNA helps fundraisers uncover:
Donors who are connected to your cause and currently giving
Non-donors who give to organizations like yours
Who is ready to be asked for a gift today
People who should be nurtured for a future gift
How much a donor is likely to give if asked
Get a Demo
Make Your Donors Feel Seen
Understand who they are.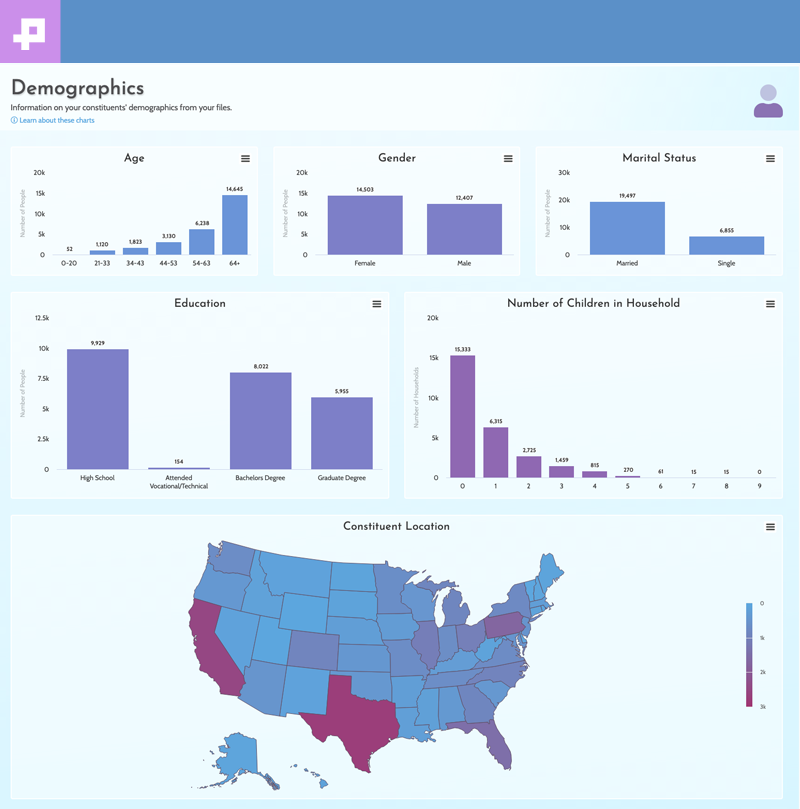 Create super-specific segments with demographic and psychographic filters.
GivingDNA reveals:
Your donors' age, gender, marital status, education level, and number of children
Occupation, life stage, and political leaning
Financial information such as:

Net worth
Predicted discretionary income
Estimated home value

The geographic concentration of donor groups
Get a Demo
Speak Your Donors' Language
By communicating in their preferred channels.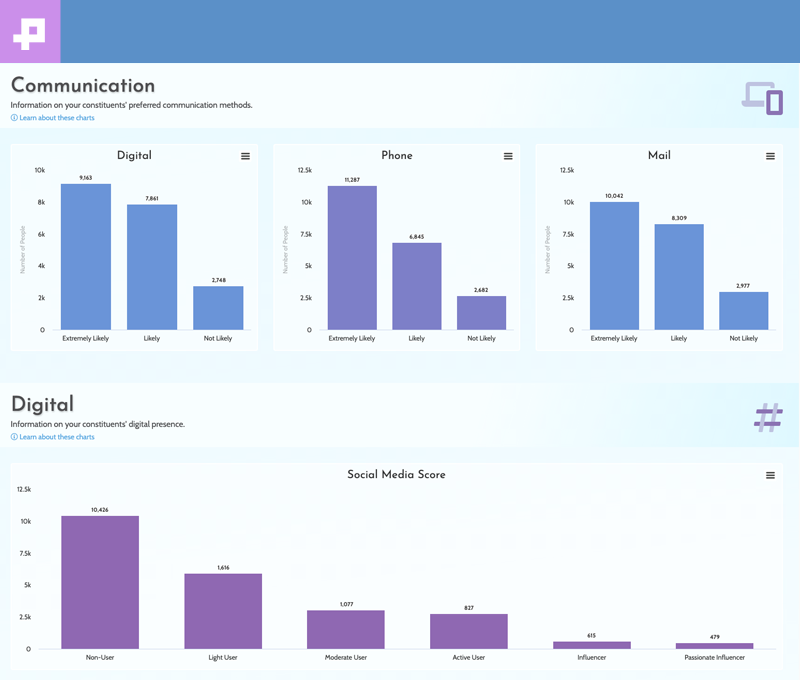 Stop wasting money on sending direct mail to unresponsive people.
GivingDNA enables you to:
See which communication channels your donors prefer

Uncover donors who are digital engagers

Activate social media influencers for your cause
Get a Demo
"It's remarkable to feel the support we had for the personalization process from GivingDNA. It allowed us to align our message with the right channels for the right populations. In less than 15 minutes, we were on our way – we had identified where to invest our time, effort, and resources so we could focus on making a human connection and increasing engagement."
- Jamie Spiva, Senior Director of Leadership Giving